Deciding When Your Child is Ready for Orthodontics
It seems that with your oldest child, many things are experimental and you play it by ear. After your first, you know what to expect, but the first time around it seems to be a whirlwind.
Orthodontics is something that has been on the back of my mind for over a year as my oldest is 8. I had horrible teeth as a child. They were crowded, twisted and stuck out. I remember many school pictures where I would not show my smile because I was so self conscious. I finally got braces at 13 and wore them for 3 1/2 years. It was the best thing my parents did for me because it gave me confidence. Although I wish there had been intervention earlier, it is what it is.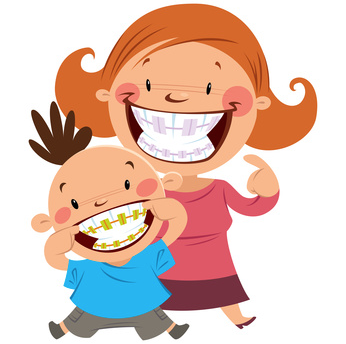 When my son turned 8 last fall, I noticed some of his classmates getting braces, spacers and other orthodontic treatments. He's only lost 8 teeth total but I was curious as to when we needed to get him in. I made an appointment at Parker Orthodontics so that I could have some questions answered. The consultation was free and was very enlightening. They took my son for an x-ray when we first arrived so they could get an idea of where his permanent teeth were coming in. After having Dr. Parker look in my son's mouth and at his x-ray, it was determined that he didn't need any intervention at this time and we would bring him back in a year. I was relieved to know that I didn't bring him in too young. Parker Orthodontics recommends having your child screened at age 7. My second son will come back at age 7 since he has a cross bite which needs to be addressed sooner.
Early intervention is key and here is some information from Parker Orthodontics when it comes to early intervention:
Orthodontic treatment can begin while a child still has baby teeth, depending on the severity of the problem. This is where the screening is key to find out of if there are problems early.
Early Treatment exists to keep problems from becoming worse.
Early Intervention may lessen the time a child has to be in braces once they are ready.
If no orthodontic treatment is deemed necessary, your child will be watched over a period of time until they are ready.
When your child is ready for orthodontics, it's a smart move to visit a Dr. that specializes in orthodontics. If you go to a specialized orthodontist, you will receive expertise and experience that you can't get with a general dentist or a practitioner who doesn't practice orthodontics full time.
What age did you first take your child to the orthodontist?